SOURCE [ http://jamesthecellist.blogspot.com/2010/06/alien-juice.html ]
What is better than having lunch with a nice Smoothie?
Tired of

Chocolate Smoothie?

Strawberry Smoothie?

Mango Smoothie?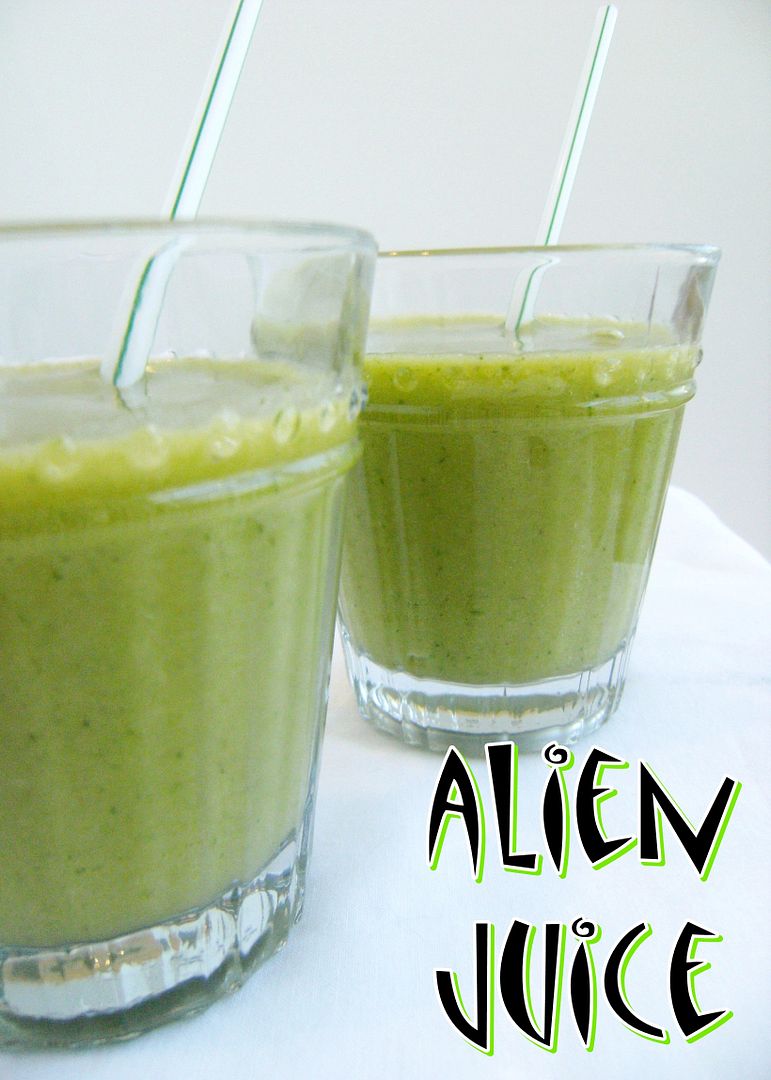 Recipe:-
*2 baby bitter gourds, seeds removed(Oh Yes, Me Like!!!!!)
*a bunch of young watercress
*a few springs of mint leaves
Optional ingredients: -
*frozen mango
*banana
*spinach
*lemon juice
ONE GLASS A DAY, KEEPS THE CONSTIPATION AWAY!!!!!!
Related Posts : DRINKS, JUICE